Dear Friend and Reader:
I keep hearing people say they're glad to kiss 2009 goodbye. One thing I can assure you is that 2010 will bear little resemblance to the year we have just experienced. I give some of the details in introduction to the January monthly horoscope that is linked from this email. In short, the past two years have been like a warm-up to what we are about to experience. We are approaching the peak energy of the 2012 dynamic; this will be obvious by June, when two massive planets form a conjunction on the Aries Point (aligning with Saturn and Pluto at the same time).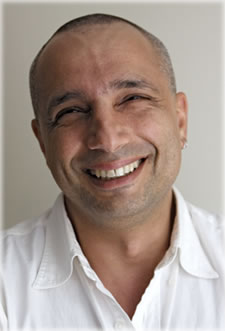 The horoscope you have here is a short version of the 2010 annual edition. In the space that I have here, I've touched on key psychological and spiritual themes of the next four seasons, tracking time as the 2012 dynamic takes effect. In Cosmic Confidential, I get into the details and the specifics, for how this plays out in your inner world, your relationships and your professional and creative life. Now that I am all the way into the writing, there is so much coming through that the challenge is organizing the information and keeping it to a comfortable length. I have chosen to focus on the most personal aspects of the astrology this year, and to devote less to the political aspects. I will get to that in
Planet Waves Astrology News
.
Each sign's area includes excerpts from the reader surveys of your experiences in 2009, plus carefully researched excerpts from the past three annual editions; and a resources area. Those who purchase
before publication
will have included the extra articles on Saturn, Uranus, Pluto and Chiron transits. After publication,
those will be offered separately
.
As stated previously,
Cosmic Confidential
will come out after Mercury stations direct (which is the same day as a solar eclipse). If you sign up, you get a bit of instant gratification in the form of my 'Shadow of Saturn' series. If Cosmic Confidential floats your boat (and you have not already signed up), I have
two suggestions for how to economize
.
1.
Purchase all 12 signs at the same time you extend your subscription
to
Planet Waves Astrology News
. This will get you a healthy discount on both the extension and also Cosmic Confidential.
Here is a link
to extend your current subscription by six months, and to get all 12 signs of Cosmic Confidential; as well as the key life transit chapters. Please make sure you use the email address that your current subscription comes to.
2.
If you plan to purchase one (or more) signs (but not all 12), do so before the project comes out
; I plan to nudge the price from $19.95 per sign to $39.95 per sign after publication. I've figured out that this year's annual is worth it, coming very close to being a personal astrology reading: closer than I thought was possible. Here is the link to
purchase by individual sign
.
Thank you not only for your business, but for helping co-create a forum for intelligent astrology journalism. Planet Waves is creating a whole new business model, in both publishing and in astrology -- and you are here at the cusp of that era. It's truly a privilege to be your astrologer, at this daring, even momentous time in the story of the world.
Without further delay, here is your
monthly horoscope for January 2010
.
Yours & truly,