Give a Gift, Get a Gift
Dear Friend and Reader: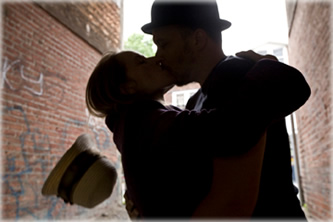 Photo by Eric Francis.
It's gift season, and though Planet Waves takes a low profile on this aspect of culture, we do get requests for gift subscriptions. This week, we've created a new idea that we're calling
Give a Gift, Get a Gift
.
Here's how it works. If you give someone a one-year gift subscription
Planet Waves Astrology News
, you can select a print-quality photo to send them as a digital gift card. Choose from a selection of 18 of my favorite photos in a diversity of themes, from nature photos to Paris to nature to Burning Man to my Blue Studio portrait project. The photo will be sent with a personalized note from me to your gift recipient.
Then you'll get a gift -- a print quality copy of the same image. We try to make everything we do at Planet Waves have lasting value, and we're offering these photos in that spirit.
The pictures are delivered in high enough resolution to print very nicely at 8" x 10". Or they can be used as a desktop image*.
This link contains ordering information
and this one contains thumbnails of the images, and
short notes about the subject
. Gifts will be delivered by Dec. 21 (probably much sooner), and for those purchased after Dec. 21, within one day of ordering.
Thanks for your gift order, and happy holidays from Planet Waves.
Yours & truly,

*The photos are offered for private appreciation and may not be redistributed, posted to the Internet or printed for any commercial purpose. They are all Copyright © 2009 by Book of Blue LLC, licensed to Planet Waves, Inc.