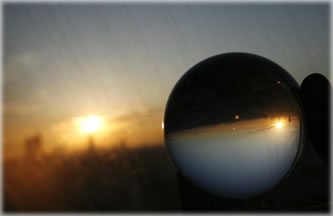 Photo by Dani Voirin from Small World Stories. Dani has more than 60 new photographs in the 2008 annual edition of Planet Waves.

From Small World Stories
THE ASTROLOGY of 2008 puts us onto the final approach to 2012. Turn on your radar, buckle up, chuck the ginger ale and drop your landing gear: the Age of Technology is approaching the runway.
The year 2012 has been tossed around as something special since Jose Arguelles created the Harmonic Convergence in 1987. With that event, he called attention to the Mayan
Long Count
, a calendar of approximately 1.87 million days used by the Maya in what is now Mexico and Guatemala. Something called the 13th baktun ends on Dec. 21, 2012, concluding a 5,125-year cycle. Notably, this cycle predates the Maya themselves, whose mathematicians dealt in very long spans of time extending before and after their own existence.
More recently, author
John Major Jenkins
proposed an astronomical theory for why the Mayans chose our particular era for the cycle to end. He suggests that it involves the alignment of the position of the winter solstice Sun with the dark band that runs through the center of the Milky Way galaxy (called the
Road to Xibalba
).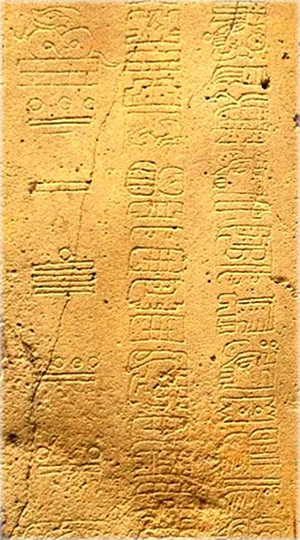 Detail showing three columns of glyphs from 2nd century CE La Mojarra Stela 1. The left column gives a Long Count date of 8.5.16.9.9, or 156 CE. The two right columns are glyphs from the Epi-Olmec script. Pic: Wikipedia.
Due to the precession effect (that is, the very slow wobble of the Earth on its axis), the winter solstice point gets a little earlier every year (advancing a bit more than a degree per century). The same is true for the first day of all the seasons. The precession effect is usually used to measure the astrological/astronomical age. We are familiar with the concept from the Age of Aquarius theme, wherein the
Aries Point
(the first degree of the Western zodiac or the first day of spring), is moving into the constellation Aquarius.
Jenkins asks a very good question. Maybe it's not the constellation that the Aries Point is in that's the true marker of our cosmic alignment, as we usually think. Maybe it's the point 90 degrees away, where Capricorn begins. Maybe that's where we need to be looking for information about an accurate calculation of the cosmic epoch. Most Planet Waves readers are familiar with the Aries Point and its astonishing connections between personal and global events.
Jenkins proposes that we have one of the cardinal points (the first degrees of the cardinal signs Aries, Cancer, Libra and Capricorn) aligning with something tangible: the dark band running through the Galactic Core. Notably, it is the last of the four points, involving Capricorn -- the sign of corporations, government and the structure of society. All of the 2012 theories, whether friendly, cataclysmic or both (most are not so friendly, by the way), involve changes to the structure of society, whatever else they may touch upon.
This is a cool theory. It helps explain why the Aries Point (which is shorthand for all four of the cardinal points or the four directions) is so hot these days. It actually (in his theory) involves the
Capricorn
Point aligning with this dark band in the center of the galaxy, which then brings in the Aries Point. When events focus on the Aries Point, we get an idea of why it's so dependably connected to events that ripple through the lives of millions, and which we tend to feel so personally (an example of an Aries Point event was Sept. 11, 2001). Jenkins' theory provides a comprehensible link between Western and Mayan astrology, something that has been lacking throughout this whole discussion. Some astrologers have looked at that 2012 chart and claimed it contains nothing special, hence, 2012 cannot be that important. (Just because someone does not understand a chart does not mean it does not have meaningful information.)
Enter: Pluto in Capricorn
What has not been discussed so widely are outer planet movements leading up to that date. The first of them -- and perhaps the most significant -- is Pluto entering Capricorn, a process which begins in about two weeks. That is another way of saying that Pluto is aligning with the position of the winter solstice Sun, i.e., the first degree of Capricorn. This places it on one of the cardinal points, as well as in aspect to the other three.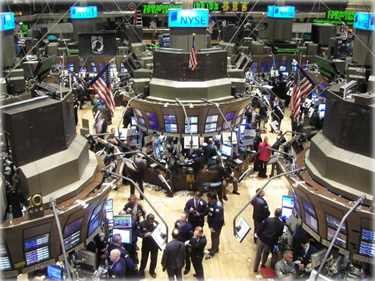 Will Pluto in Capricorn restructure the corporate world? It would take less than you think. Photo of the New York Stock Exchange courtesy of Diversityjobs.com.
Obviously, Pluto in Capricorn is going to have a profound effect on the structure of society: on all Capricorn institutions, from corporations to the government to the banking system. True, this will affect individuals, but individuals tend to learn faster than groups and companies. We will all go through a series of individual initiations, but the key to some form of success here will be awareness about group initiation.
There are some companies, institutions and some governments that will do very well -- the ones that can loosen up their structures, both physical and ideological, and flex with the changes. These will surprise you -- when you hear the story of something that seemed stuffy and old suddenly becoming a progressive leader of some kind. Indeed, Pluto in Capricorn is all about leadership. It is about building and acting on the vision that has been developing during the years of Pluto in Sagittarius (1995-present).
Pluto's ingress to Capricorn is attended by some interesting Mars transits. At the time of the ingress in late January, Mars is in a loose (but significant) opposition -- in the process of making three exact ones. The third contact is March 7. So we get Mars and Pluto working the solstice points (from Cancer and Capricorn), which feels a little like flint on a piece of iron.
Then, shortly after Pluto ingresses Capricorn to stay (no more retrogrades into Sagittarius), Mars makes an exact conjunction to Pluto around the winter 2008 solstice. So we get a lot of personal fire (of Mars) added to the cosmic and hormonal fire (of Pluto) aspecting the 2012 region of the sky.
Lunar Nodes in the Middle Fixed Signs
The Aries Point usually involves the cardinal signs. But something called Uranian astrology says that 135 degrees away from the cardinal points, we have the middle of the fixed signs. This is the sesquiquadrate aspect, which is described as a trigger aspect. A 45 degree aspect works in a similar way. The lunar nodes are now working their way backwards through Leo and Aquarius. The annular eclipse on Feb. 7, 2008 falls right in the middle of Aquarius, setting off the Aries Point from 45 degrees away in Aquarius.
Saturn in Libra 2009-2012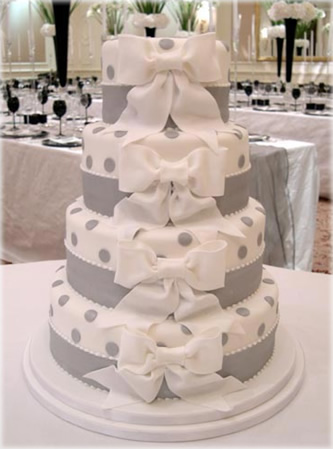 A contemporary white wedding cake decorated with sugar bows. Will Saturn in Libra remind us it's time to re-think our ideas about marriage? We can only hope. Photo courtesy of The Wiki God.
Here is an exciting one. Saturn has just entered Virgo, so we're not quite ready to be thinking about Saturn arriving in Libra -- but it's not so far away. Saturn arrives there for the first time on Oct. 29, 2009, i.e., late next year. A planet entering one of the cardinal signs puts it into direct contact with the Aries Point and the Capricorn solstice point -- in this case, directly opposite. Pluto is still in very early Capricorn at that point, which means we have a Saturn-Pluto square aspecting the Aries Point and the Cap solstice point. This will be positively thrilling, all the more so because Saturn is the ruler of Capricorn and has extraordinary power in Libra (it is said to be 'exalted' in this sign).
This is a turning point, one that will call attention to the overall theme of the Pluto in Capricorn era. It is a kind of catch-up point. The Saturn-Pluto trine (involving the earthy signs) does not necessarily mean that the two energies are not going to combine in some volatile or provocative ways -- trines can be incredibly influential. But the Saturn-Pluto square is a dimension shift, one that will emphasize a major shift in structure of some kind.
What we generally fail to recognize when we look at changes in society is that society is all about the relationships that people have with one another. We are good at pretending that our relationships with our coworkers has nothing to do with the relationships between companies or nations, but these things are holographic models of one another. With Saturn in Libra involved, we need to consider how the structure of our personal relationships relates to Capricorn -- the structure of society. Marriage, for example, is primarily an economic structure, based in law, not emotions.
Saturn in Libra square Pluto in Capricorn is -- among other things -- about feeling the connection between our relationships and the structure of society.
The Changes of 2010
In 2010, there are three changes that mark a watershed. The first is that Saturn continues its ingress to Libra, retrograding back to Virgo and then making a final ingress in July. This means that the Saturn-Pluto square unfolds throughout this year.
Second, Chiron ingresses Pisces. The last time Chiron ingressed Pisces was on the day past the inauguration of John F. Kennedy, commencing the Sixties. Chiron will have spent about six years in Aquarius, a very different energy. Chiron, a potent focus of awareness, will be shifting from the most airy air sign to the most watery water sign -- a difference we will be able to feel.
Then for the most interesting change of the year, Uranus begins its ingress to Aries, going right over the Aries Point. Uranus is the planet of revolution, invention, disruption and forward-thinking. Contact with the Aries Point strongly implies some kind of cultural revolution. In other words, the natives will be getting restless.
The Uranus-Pluto Square of 2012-2015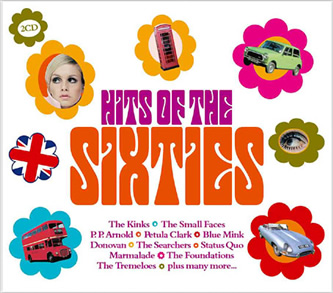 Will everything old, like the groovy spirit of revolution, be new again? Astrology from the era between 2012-2015 bears an uncanny resemblance to the Sixties.
All of this is just a warm up, believe it or not. The grand finale is the Uranus-Pluto square of 2012-2015. That is to say, Pluto will be in early Capricorn and Uranus will be in early Aries. That is a 90-degree relationship, and by mid 2012, it is exact. Most meetings between the outer planets make three exact contacts over about nine months. Somewhat incredibly, the Uranus-Pluto square beginning in 2012 makes seven exact contacts through 2015 -- something that I have never seen or heard of before with any outer-planet aspect.
In other words, the two planets will remain in exact square for three years. Based on his story of the history of the Western world,
Richard Tarnas
in his book,
Cosmos and Psyche
has demonstrated that quadrature alignments of Uranus and Pluto -- the conjunction, squares and opposition -- are times of social upheaval, progress and even revolution. This is indeed one of the most predictable combinations of planets, and one of the most powerfully focused on actual progress. The Sixties, a time of artistic, social and economic process, is perhaps the best and fortunately most memorable expressions of this aspect. Though there was more to the Sixties than this, the alchemy of that time was typical of what happens nearly every time these two planets align.
Based on the historical data he presents in his book, Tarnas gives this aspect a window of action that begins this year. So it is part of that final approach to 2012. Yet based on this highly unusual event of Uranus square Pluto, 2012 itself seems to be a beginning rather than an ending -- a time when we will finally see something vaguely equivalent of power to the people.
The only problem is, the people are going to have a reason to revolt. The years immediately ahead of us do not appear to be a time of equity and harmony, but rather a time of corporations and governments consolidating their power, even as they collapse under their own weight.

By Judith Gayle
|
Political Waves
GREEN MILE (1999) is one of my favorite movies based on a (serialized) Stephen King novel. It's a story set in the 30's, a telling of unusual events on Louisiana's death row, the final destination of the prisoners who will "ride the lightening" in a cruelly primitive electric chair.
Created as a Tom Hanks vehicle, we're introduced to a hulking black prisoner named John Coffey, expertly played by Michael Clarke Duncan, who is both innocent of the charges against him and a miracle of a man, a remarkable, supernatural healer...literally, something of a
sin eater.
Prejudice and ignorance brought him to impending execution on the Mile, and as guards come to recognize his "gift" and his guilelessness while having no way to protect him against his sentence, they move to grant him some last wishes. John Coffey has never seen a "flicker" ... a movie.
The look on the face of this mammoth black man, sitting in an empty, darkened hall with shadows from the projected images playing across his face, his clothing bursting at the seams to cover his massive body, is calculated to help us understand his gentleness and naivetй. In rapturous, child-like wonder, he watches Ginger Rogers and Fred Astaire sweep across the screen in a dance sequence from 1933's Sitting Pretty. "Why, they's angels," he sighs, quietly, his eyes alight with amazement and awe.

A Workshop with Eric Francis at Omega Institute, May 23-26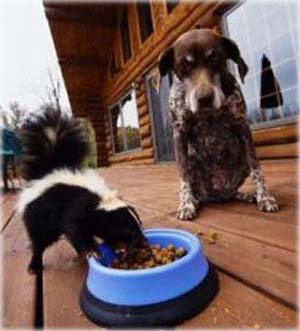 Share and share a like: interspecies dining at Omega Institute.
Dear Friend and Reader:
I have been invited by Omega Institute to give a weekend workshop on...of all things...astrology! This is a true and genuine honor. The announcement has not quite gone far and wide yet, so if you're in the Hudson Valley or have an inclination to travel, you probably heard it here first and there is space in the class.
Here is the text from the
official listing in the Omega catalog
. Click the link to sign up.
Astrology can be difficult to learn, but renowned astrologer and writer Eric Francis demystifies the ancient art for beginners and those with an elemental knowledge of astrology.

We learn how to understand our personal astrology and assist others with the basics of a natal chart and transits. We focus on how to use the astrological chart as a point of inquiry, how to listen to ourselves or the client, and how to apply basic biographical information to get the results we desire.

While we cover some of the traditional approaches to astrology, our main focus is on the new planet Chiron and techniques Francis has developed to apply its wisdom.

If you have been dabbling in or have long wanted to learn astrology, this workshop helps you to unmask its depth and power.

Eric Francis has been a counseling astrologer, horoscope writer, and research astrologer practicing with clients around the world since 1995. The astrologer for Omega's monthly eNewsletter and a variety of other online and print publications, he is a specialist in newly discovered planets and the psychological and spiritual processes they represent.
End of quotation.
As suggested above, this is an excellent workshop for beginners, but will be a VERY good introduction to working with Chiron for professionals. I look forward to seeing you there.
Many thanks,