Astrology and Self Actualization
Dear Planet Waves Reader:
Today's subscriber edition of Planet Waves Astrology News is about the idea of self-actualization -- well, not just the idea, the reality. [Subscribers can
access the new issue here
.] Astrologically, the article interprets the Jupiter-Uranus conjunction in Aries, which happens in a few weeks. I use the tool of psychology to explain what this aspect is about. Self-actualization is a term that comes out of the Gestalt therapy movement, one of the most useful therapy processes that exists.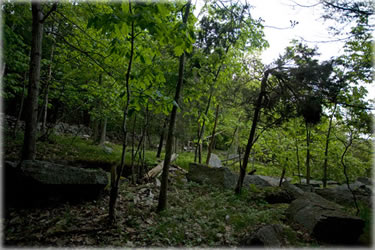 Grandmother Land in the early evening of the Taurus New Moon. Photo by Eric Francis.
The term 'self-actualization' was put into popular use by a psychologist named Abraham Maslow. Considered one of the great 20th centiry psychologists, Maslow emphasized the
innate curiosity
in humans (which is true for nearly every other animal, by the way). He honored self-actualization as a drive or motivation that he believed fueled all our other endeavors. For him, it was the prime mover -- this, not survival. Maslow's concept was about embracing human potential, and he was one of the fathers of a movement by that name.
The Jupiter-Uranus conjunction is all about self-actualization. This astrology is sending a wave of awakening and consciousness through the biosphere and our shared psychic environment. My article concludes with a list of 11 action points you can work with to make the most of this astrology.
I've prepared an
audio segment describing the edition
and the process of how we put it together. And here is a
sample of the issue
. The full edition includes all 12 of my weekly horoscope interpretations, and an article by Judith Gayle.
Yours & truly,