Note to Readers: This is a sample of the full edition that went out to subscribers this morning. You can have access to my full analysis and all 12 signs of interpretation by subscribing to Planet Waves Astrology News. More information about this product, our organization and the work that I do is located here. -- efc
You are subscribed to the Planet Waves Sample List.


Dear Planet Waves Reader:

We're about to experience a spring season like no other. It has an ordinary beginning, more or less. Here in the Northern Hemisphere, spring begins when the Sun's rays square the equator, just past noon in the Eastern U.S. zone on Saturday, March 20. We're currently in that brief phase where night and day are equal around the world. In the midst of this, the Sun enters the sign Aries and the new astronomical year begins. There are a few extra planets in Aries -- at the moment, Venus and Mercury, and of course, ultra-longtime tenant Eris.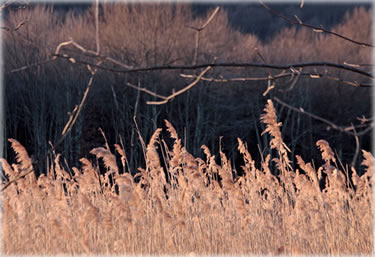 Late winter light near New Paltz, in Ulster Country, NY. Photo by Eric Francis.
Aries is a cardinal sign, which means if all goes well enough, it arrives with strength, determination and initiative. Think of all the energy rising out of the ground: seeds bursting into bloom, trees creating tens of thousands of new leaves to harvest the newly-available rays of the Sun, animals birthing and even people taking a moment to feel alive.
Part of our spring cleaning/revival is that Mars stationed direct on March 10. Mars is the ruler of Aries and the energy of the sky is now focused here. Despite a brief Mercury retrograde coming in a few weeks, and the fact that we will need to use some of that Mars direct energy cleaning up the mess made by Mars retrograde events, we are on solid ground. The thing to watch for is oppositions: you will have to do your part to sidestep needless contention and controversy. Keep your encounters real; choose well.
I say this recognizing how challenging life is for how many people right now, even the ones with homes and jobs and health insurance. The relentless 2012 quality of "everything, all at once" is still influencing our lives, and will be for a while -- particularly as the energy picks up over the next two months and everyone of every psychic shape and vibration responds their own special way to the conditioning forces that surround us.
Continue Reading | Subscribe to Planet Waves


As usual, there's all kinds of exciting stuff happening on Planet Waves websites. We've completely revamped the
Planet Waves homepage
, making us the easiest website to navigate since Netflix. This weekend
Daily Astrology & Adventure
will morph into a news blog, covering the latest details in the health reform vote taking place Sunday. I have posted
one of the more significant charts
and I am sure a discussion will emerge at that link. Then there's the conversation about the
astrological houses
as they describe sex and relationships which continues, up to nearly 90 comments as of this writing. Eric has followed up with an
entry about why some people get bristled
by his articles on the topic, collecting comments as we speak. Len Wallick has done some excellent articles this week on the equinox, including one called
Intimations and Speculations
. Eric will have a more technical summary of the equinox at the
Cosmic Confidential Diary
.

The full weekly horoscope for Friday, March 19, 2010 by Eric Francis is in the subscriber edition, available here.
| | |
| --- | --- |
| | |
| | You have all the luck you need to succeed; you have the talent; now you need focus and efficiency. If you're going to begin anything this week, limit that to two items, preferably related to one another. You are in the mood to get things going, yet you need to be careful and discerning about your motives, and the speed with which you attempt to accomplish anything. Be mindful of people around you who stir up conflict or strive to get attention. One way you can cut back on this phenomenon is by being clear with yourself about who you are, and why you do what you do. This will set a boundary; your clarity will, at least, help you see when others are not clear, or when their agenda does not match yours. What you do with that information is another issue, but the fact that you will indeed need to have it is clear. |
| | |
| | |
| | Mark Twain joked about not letting one's schoolin' get in the way of one's learnin'. I would say: don't let your work get in the way of your professional aspirations; don't let your professional aspirations get in the way of your ability to get things done. After considerable frustration and confusion, you can now get the two going in the same basic direction; at least tuned to the same key. You may have to do this in manual mode. I suggest you see where your smaller efforts add up to drive forward your larger objectives. See where your larger objectives can call on you to scale back what amounts to busy work -- but not your dharma. That is, some things that feel like busy work are actually actual, authentic committed duties. Just because you don't like doing something doesn't mean that it's not truly vital. |
| | |
| | |
| | |
| | |
| | I know, you still can't see around that corner -- the one that seems to be behind you but is really in front of you; the one that seems to have defined a decade of your life, but which is really right in front of you. The way to work with this uneasy tension is to choose where you want to be. Get out of automatic mode and make your decisions with full awareness of what you are choosing, and what your options are. You have, at the moment, an overwhelming amount of potential, and this may not be making your life any easier. So you need to focus, and you need a basis for what you choose to focus on. You have three choices, approximately. One is what you perceive as necessity. One is what you perceive as crisis. The last is what you want, and that may be the most difficult to see -- but it's clearly the most important to look at. |