Dear Friend and Reader:

Our Planet Waves tradition is to create a year-ahead website that offers extended-length horoscopes and many other features. Last week, we introduced the 2009 annual edition (our 11th!), Next World Stories, to our current subscribers, and it became an instant bestseller. I'm here today with a special offer for longtime readers and recent subscribers.

Our forthcoming edition, scheduled to be published Saturday, Jan. 3, also includes a section on many new asteroids and minor planets, global events, and a sc-fi/fantasy section with news, blogs and feature stories from the 2012 transition and post-2012 world. If you liked Parallel Worlds, The Spiral Door and Small World Stories, you will love Next World Stories -- our strangest, most beautiful annual edition ever. (It is described in detail below.)

This year, we plan to sell the 12 signs separately (at $14.95 each), though we offered our subscribers a substantial pre-order discount. As a longtime reader or former subscriber, we are here with two special offers before we introduce the project to the general public.

First is the full Next World Stories package for $39.95 -- all 12 signs, and all the extra materials described below. To choose that option, please use this link.

Or, if you prefer, for $49.95, you can sign up for Next World Stories and receive three months of Planet Waves Astrology News, our twice-weekly service. To choose this option, which provides the full subscriber discount, please use this link.

These offers, available only to our Sample List members, expire at midnight Sunday, Nov. 9. After this time, the 12 signs will be available separately. All subscriptions to Next World Stories (for one or more signs) include the extra materials described below. You may also use these offers for holiday gifts. Thank you for your pre-order. Remember to save your confirmation email!

Yours & truly,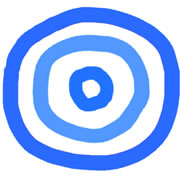 Next World Astrology.
Introducing the Pluto in Capricorn era that takes us through 2012 and beyond, Eric Francis uses astrology as a visioning tool to help you create your reality in the Next World. Featuring a section on financial astrology and global economics for each sign, this year's annual horoscopes are required reading for those who seek wisdom from astrology and are curious about the effects of the newly discovered planets. The extraordinary events of 2009, including the triple Aquarius conjunction and Saturn opposite Uranus, provide a momentous opportunity to reshape our lives and reconsider our psychic orientation to life. Astrological footnotes are included for each sign, as is our excellent chart resource area.
This World's Stories
offers an overview of 2009, with discussions of transits, astrojournalism coverage of the 2008 election, the presidential inauguration astrology, the transition out of the Bush era and the ongoing global financial restructuring. Pluto in Capricorn and Saturn changing signs later in the year portend many unusual developments. We will also be watching the Aquarius alignment, the Aries Point and of course, Eris.Tapping into our international news network, and tuning into the asteroids and comets, we cover imminent historical developments like no one else can.
Next World Planets
explores key asteroids and new outer planets -- a Planet Waves specialty, picking up where we left off in Small World Stories. Most astrology is still working with the "nine planets," having no idea how to integrate the new discoveries. Ongoing through 2009, our astrologers will tell you about Achilles, Amor, Apollo, Astraea, Atlantis, Borasisi, Ceres, Ceto, Chiron, Eris, Eros, Hidalgo, Icarus, Juno, Makemake, Pallas Athene, Psyche, QB1, Sappho, Tantalus, Typhon and Vesta. We'll update you on the latest discoveries and namings by the International Astronomical Union.
Next World Stories
. What will life be like as the Uranus-Pluto-Saturn T-square does its number on the world? What about the post 2012-era? We have some ideas. Our most visionary writers (including Rachel Asher, Fe Bongolan, Eric Francis, Judith Gayle, Genevieve Salerno, Carol van Strum and others) offer fictional news stories, blog entries, and book and film reviews from the future. Covering science, politics, sex, environmental developments, technology and the arts,
Next World Stories
offers a glimpse of the strange, the ordinary and the improbable.
Our 2009 Subscription Structure
This initial, limited-time discount offer is for members of our Sample List (former subscribers and longtime readers). The current offer works exactly like last year: for $39.95, you get access to all 12 signs and all the extra sections (click to purchase), which will update regularly. Or you can sign up for Next World Stories and three months of Planet Waves Astrology News for $49.95 (click to purchase). When the signs are offered individually, they will be $14.95 for one sign, so this is a substantial discount offer. This offer is available until midnight Sunday, Nov. 9. Then a new pricing structure takes effect, where the signs will be sold individually for $14.95 (with discounts for three or more signs). All subscribers (to one or more signs) get access to the extra materials.