Dear Fellow Traveler,
I just wanted to take a moment to thank you for giving Planet Waves Astrology News a try with our one-month-free trial subscription. I'd also like to ask you a couple questions, but I'll get to that in a bit.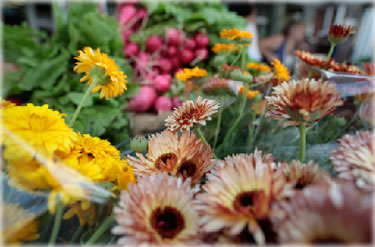 If you've been reading the Tuesday and Friday mailings these last few weeks, you should have a pretty clear idea by now how we differ from most other horoscope services. We don't ever use stock, canned interpretations of aspects and we don't let a computer (or even our computer programmer, wonderful though he is) throw them together each week. Eric synthesizes the whole astrological picture by hand, fresh every time. The finished writing is then edited by a team spanning both coasts of the US, with the highest level of integrity and spiritual ethics as our guide.
We are a new and unusual kind of information source, designed for our current moment of transition and all the growth that this implies. Most of the sources of spiritual information we encounter tend to shun the worldly dimension, and of course the typical news never points us into ourselves. Our concept is that global transition begins with being aware of where the outer and inner worlds intersect, and to recognize that in truth they are one and the same.
We're creating a new method of reporting on human affairs during these tumultuous and historical times, with the full knowledge that many are struggling and that many others are on the brink of enormous quantum changes.
If you have found the astrological reporting provided by Planet Waves to be exactly what you were looking for in the midst of this wild energy, I'd like to ask you a question: was there a specific moment of resonance -- an "Aha!" moment or audible cosmic "click" -- that let you know you'd found your tribe?
On the other hand, if you have decided that Astrology News is not what you'd hoped it would be, would you mind telling us how our service did not match what you were looking for?
Lastly, whether you've decided to continue your subscription with joy or cancel it and move on, would you mind telling us your favorite article or most compelling horoscope insight and why it stands out for you personally?
Thank you again for taking the time to try us out, reply to our questions and if you love what we're doing, spreading the word. We're committed to keep evolving and welcome you to use Planet Waves as a tool in your own evolution, wherever that path may ultimately lead.
Yours & truly,

P.S. If you've been enjoying the free Wednesday audio blogs on the website, consider trying one of our premium audio birthday reports or the Midyear Audio Report,
all of which are available at this page
.