Dear Fellow Traveler,
A couple years ago when I bought the Planet Waves annual edition, I printed it out, took a highlighter to it, and consulted it like a road map every couple of months as my journey wound through the year. The overview of over-arching themes was amazingly helpful to get the general sense of the year ahead, but it makes even more sense in combination with a subscription to Planet Waves Light.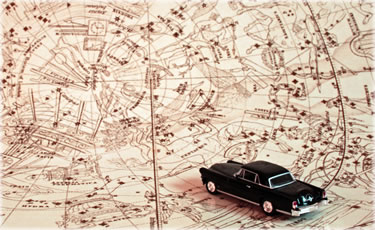 What Planet Waves Light brings to Cosmic Confidential each week is an in-the-moment take on the astrology as we (and Eric) are living it. The weekly and monthly horoscopes bring precision and fresh energy to the transits, fine-tuning what Eric has elegantly mapped out.
In fact, the combination is a little like a great road trip. First you consult an atlas before setting out so you have a sense where you're going. Along the way you might drive through a familiar city where you can navigate by landmarks. But if landmarks have altered or a road is under construction, you may have to take a detour, suddenly relying on signs that weren't visible from your starting point. You might try an alternate route on a whim mid-course, relying on intuition. But if you lose your bearings you can always consult the atlas again for the big picture to reorient yourself, with real-time details fleshing it out.
To augment your Cosmic Confidential road map with weekly and monthly horoscopes, you can sign up for Planet Waves Light
here
. It's just $29.95 for six months of horoscopes delivered to your inbox, and you get all 12 signs (of the zodiac, not the street variety) every time.
Thank you for doing your metaphysical shopping at Planet Waves; we're glad to be journeying with you.
Yours & truly,