Looking Back on a Wild Year
Dear Friend and Reader:
As we approach the end of another calendar year, we are also closer to 2012 -- a year that has been predicted endlessly, and in a sense, lived before anyone has had a chance to get there. For the next few months I will be doing the 2012 annual edition of Planet Waves. As you know, there is big astrology coming -- some of the biggest of our lifetimes.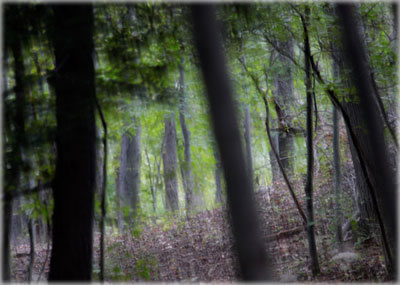 Photo by Eric Francis.
I'm not quite settled on the title of this edition (it changes every year -- last year it was Light Bridge and the year before Cosmic Confidential), but it's likely to be something like "Reality Check." We need one of those, with so many strange beliefs taking hold, so much conflict and so many predictions of doom going around. The 21st century got off to a rough start. We have time to get on the right track, especially as individuals. I'm not really an optimist, but rather someone who has faith in the power of human creativity.
In order to get the annual edition done smoothly and on time, I have two proposals, one of which is a request for your feedback about your own life. If you would take a few minutes, please tell me as much about your astrology as you know: your Sun sign, your year of birth and other details if you know them. This will help me check my previous work and develop angles to help you with your astrology through 2012 and beyond. What are some of the questions and issues you've been facing? What opportunities have come your way?
How are you guiding your life through the changes that are influencing so many people? Have you been impacted by the wars in Iraq and Afghanistan, and by the changes on the planet? How have these events altered your life and influenced your values? Here is a big one: What is up with your kids (if you have any) and what are your concerns about the future of the world as it impacts them?
Second general theme is: What inner developments are you experiencing? By that I am referring to what most people think of as their spiritual life, their healing process or their growth. I'm curious what you're aware of within yourself, what changes you're going through and how you are experiencing your maturing process. Are you in therapy? Are you on a spiritual path? Are you using meds to help you cope? How do you define the terms 'growth' and 'healing'?
I would encourage you to use these notes as a basic guide -- please don't try to cover them all, only what is most important to you. I don't need a lot of writing, just a few salient observations (I can discern a lot from relatively little). I do need your Sun sign and year of birth, and other details that you know would help (such as your rising sign if you happen to know it). Please send your responses to
feedback@planetwaves.net
with the subject header "2011 Feedback." I won't have time to respond to every one personally, but I will read what you write to me. If I quote you because you've said something better than I ever could, it will be anonymously.
Last thing. The annual edition includes written and audio readings for all 12 signs, as well as articles by myself and others. It's a big, beautiful, useful project, and to do it, I need to focus -- which can be challenging while I'm working for you as a full-time journalist. I want to do this well: It's going to be a big year, and that is saying a lot.
To help facilitate my work, I'm going to make a series of schedule adjustments over the next three months to give myself a little more time and space to do these readings. For example, some weeks I'll combine Tuesday and Friday editions. Other weeks I will depend more on guest writers. In the tradition of 'Planet Waves Weekly' (the real name of this newsletter) there will be something for you every week. If you see me make an adjustment to the schedule, that's why I'm doing it.
Meanwhile, please look for a pre-order announcement some time in the next couple of weeks. There will be two phases of pre-order -- one for those who want to contribute a little extra to the project to help get us started, and then a second one for an advanced-sale discount.
I'll see you with a regular issue Friday, and the October monthly horoscope next week.
Lovingly,